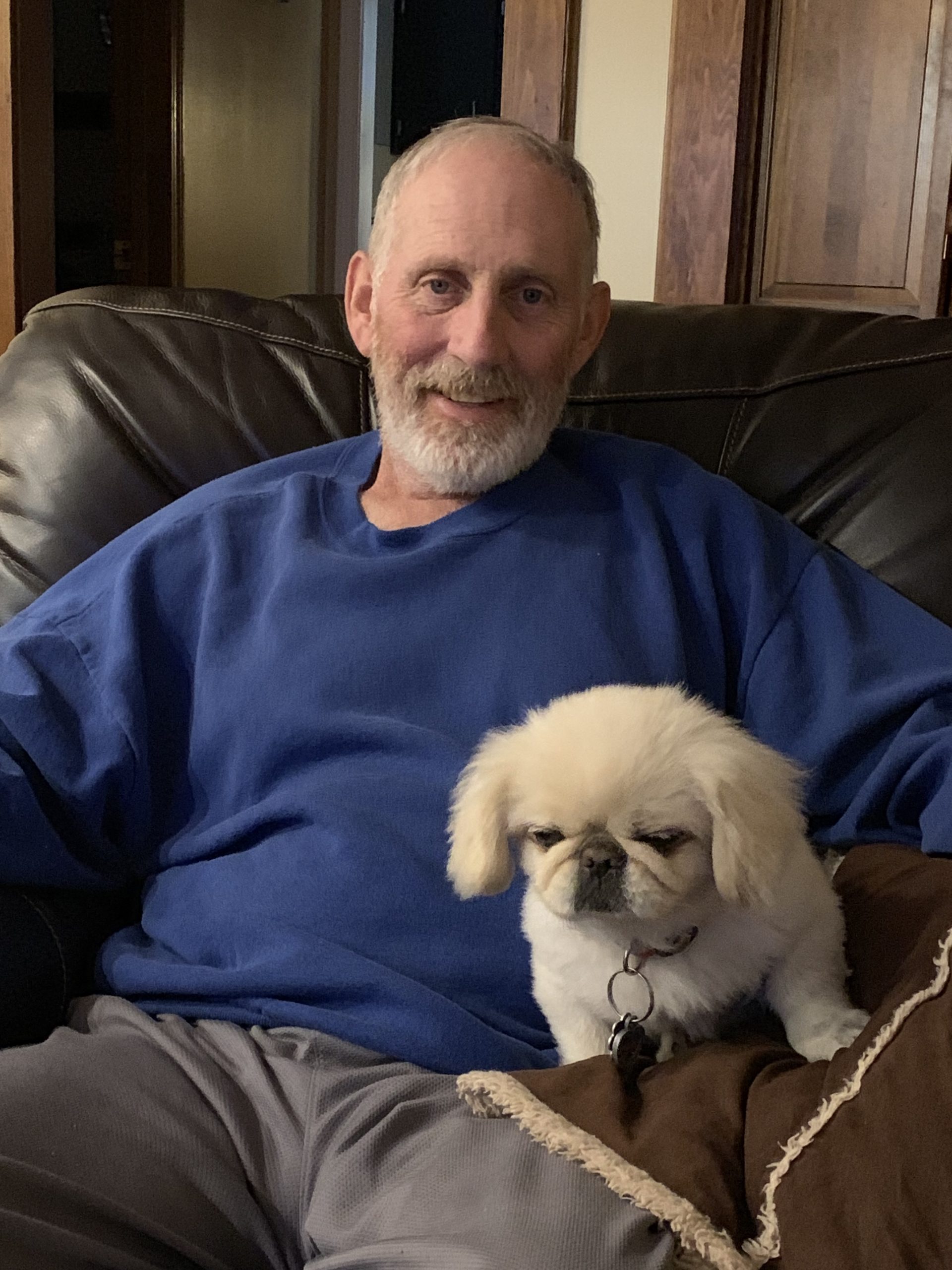 March 4, 1965 ~ May 21, 2020
Born in: Tyndall AFB, FL
Resided in: Snellville, GA
Brian Keith Franklin (55) passed peacefully at home surrounded by his family on May 21, 2020, in
Snellville, GA. He was surely greeted in Heaven by his mother – Gwynell James Franklin Christenson
and David Christenson, Bill and Kay Ward, Alexander Boehmer, Ethelene B. and William P. James
(grandparents), Oscar Oliver Franklin (grandfather) and Alice May Bolton Franklin; Vera Dell Wells
Franklin Williams (grandmother) and Floyd Williams. He was diagnosed with cancer just over a year ago,
and he battled bravely. Brian was an inspiration to all who knew him.
Brian leaves behind his pride and joy, his best buddy, co-worker, his #1 son – Jessie Ward Franklin of
Snellville; beloved wife of 34 years – Angela Ward Franklin; Charles Douglas (father) and Linda Franklin of
Loganville; Jennifer (sister) and Chris Broughton of Piedmont, SC; Vicki Huff (sister) of Loganville, GA;
Doug Boyd (brother) and Kim Chasteen of Yorktown, VA; Steve (brother) and Kim Boyd of Loganville, GA;
Matt (brother) and Lisa Ward of Loganville; Wendy Smith of Port Huron, MI; Marie and Kenneth Tolan;
Lynne and Paul Teichert; Elaine and William Conner; Tommy and Betty Franklin; Curtis and Joyce
Franklin; Gary and Yvonne Franklin; Harold and Beverly Franklin; Tawana (niece) and Michael Boehmer;
Amy (niece) Justice; James Smith (nephew); Dylan (nephew) and Aubrey Ward (niece); Adam, Andy, and
Alex Huff (nephews); Rachel (niece) and Hunter (nephew) Boyd; David (nephew) and Brenna (niece)
Chasteen-Boyd; Gracie (grandniece) Thompson and Trinity (grandniece) Boehmer, and his devoted dog,
Sugar. Brian leaves behind a wealth of cousins and friends – more precious than gold…
Brian graduated from Central Gwinnett HS in 1983, where he excelled in Track and Cross Country. He
began working in Golf Course Maintenance in 1984 at Northwood Golf and Country Club, ending with
Northwood's closure in October of 2019. Brian and his family made their home in Gwinnett and Walton
counties. He made a lot of friends while working at Northwood. It was a place very close to his heart.
His home away from home. You have to love something a lot to do it seven days a week, and Brian
loved working outside.
Brian was committed to his family, friends and faith. He was passionate about gardening, landscaping,
UFC, football and Georgia Bulldogs, Spartan and Tough Mudder races – OCR was a passion he picked up,
a hobby he got to share with his son. He loved movies; Sci-Fi series; Bigfoot, and Star Wars. He was
convinced that there is treasure on Oak Island, Nova Scotia. His dry wit and practical jokes kept his
friends and family entertained for many years.
Be on guard. Stand firm in the faith. Be courageous. Be strong. And do everything with love.
1 Corinthians 16:13
Due to the C-19, there will be no services at this time.
Memories Timeline
Guestbook
Sign the Guestbook, Light a Candle