Carl Johann Sego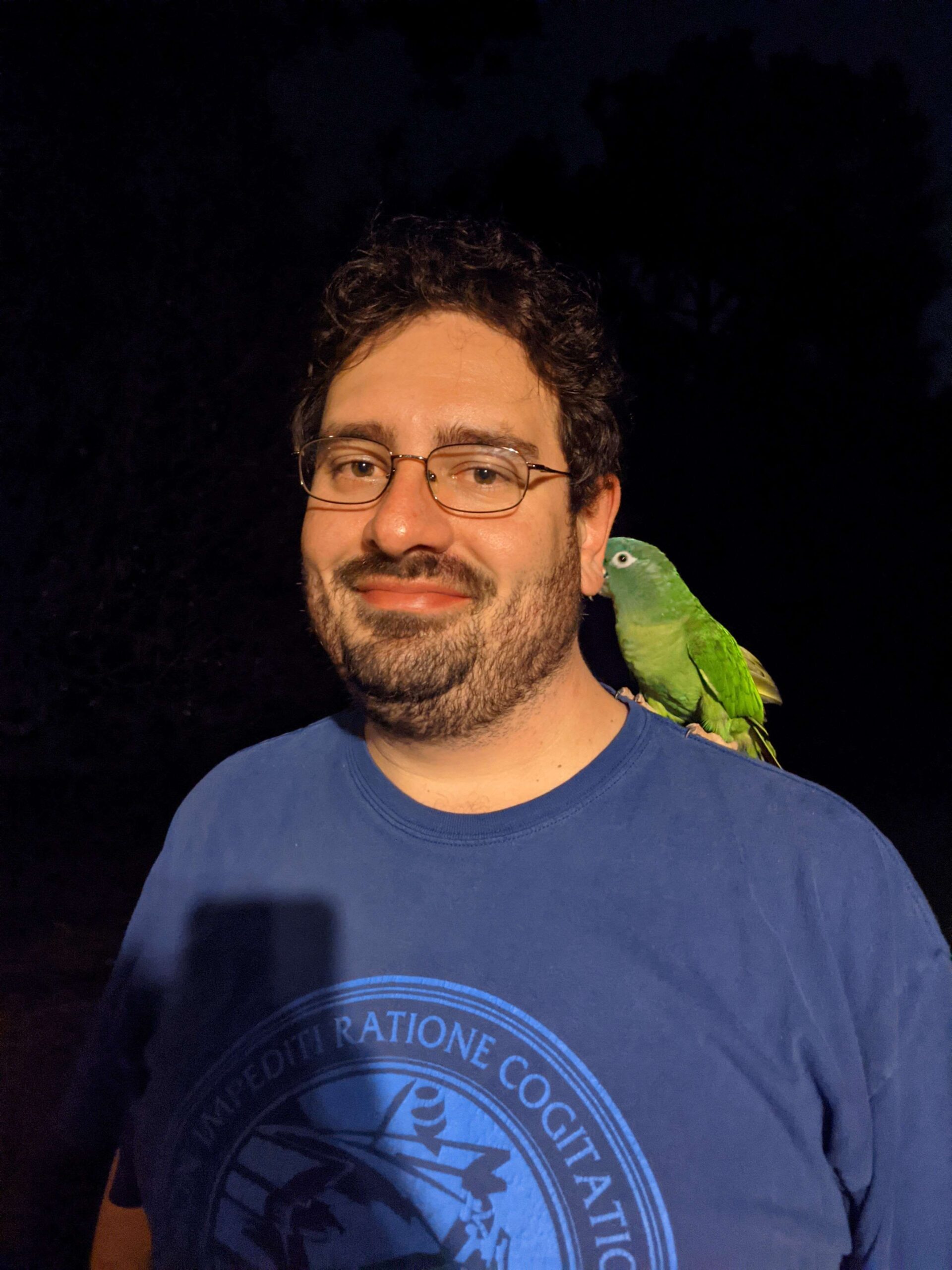 January 13, 1984 ~ June 26, 2023
Born in: Louisville, Kentucky
Resided in: Snellville, Georgia
Carl Johann Sego, 39, of Snellville, GA, passed away on June 26th, 2023. His profound loss, as unexpected as the Spanish Inquisition itself, has shocked and deeply saddened all who had the privilege of knowing him.
Carl entered this world as he left it, prematurely, on Friday the 13th in January 1984. Carl's growth was stunted by his early arrival and picky childhood eating habits, as he stood a mere 6'0″ tall. But what he lacked in height, he more than made up for with his enduring love, quick wit, and genuine kindness.
Carl was born and raised in Louisville, KY, where he graduated from Atherton High School in 2002. During his adventures in the multiplayer online game EverQuest, Carl met the love of his life and wife of over 18 years, Sandy Sego. He quickly learned Sign Language as their connection transcended virtual realms and in 2004, when they finally met in person for the first time, Carl proposed. He moved to Georgia a few months later and on April 16th, 2005, Carl and Sandy joyfully exchanged vows.
On January 3rd, 2008, ten days shy of his 24th birthday, Carl and Sandy welcomed their daughter, Lorelei, into the world. Carl shared a special bond with Lorelei, fostering common interests such as anime, manga, and video games. They had engaging discussions about history and science, with a particular fondness for astronomy. The dadding intensified in 2021 when Carl and Sandy bravely doubled the number of teenage girls in their home by having Sandy's cousin, Calissa, move in.
Carl was more than just a loving husband and father; he was a true connoisseur of dad jokes. With a pun that could make you groan or a well-timed one-liner that caught you off guard, Carl had a remarkable ability to find humor in the simplest of situations. Carl was an avid soccer fan, especially as it pertained to Atlanta United and Bayern Munich, and had the joy of attending live matches with Sandy, Lorelei, and friends in Atlanta. He also relished opportunities to make others lose The Game, a merciless sport with no winners.
Carl was always there for you, both at home and in his IT career with Superior. Carl was passionate about leveraging his endless expertise, including his revolutionary "turning it off and on again" method, to help others. This dedication earned him universal respect and adoration from his colleagues and clients ranging from children's hospitals to Marvel movie sets, every one of whom feels his loss.
Though his time with us was cut short, Carl's legacy lives on through the countless lives he touched. In our hearts, Carl will forever be a beacon of light, a source of laughter, and a symbol of unwavering love. As we bid farewell to our beloved husband, father, son, brother, and friend, let us honor his memory by carrying his spirit of joy and humor with us always.
A celebration of life will be held at 2:00PM on Saturday, July 29, 2023, at Wages and Sons Gwinnett Chapel, 1031 Lawrenceville Hwy., Lawrenceville, GA 30046. The family will receive friends on hour prior.
The family requests that memories and condolences be placed on Carl's Memorial Website.
Services
Visitation:
July 29, 2023 1:00 pm - 2:00 pm
Wages & Sons Gwinnett Chapel
1031 Lawrenceville Hwy.
Lawrenceville, GA 30046
770-277-4550

Add to My Calendar
America/New_York
2023-07-29 13:00:00
2023-07-29 02:00:00
CarlJohannSegoVisitation
Visitation
1031 Lawrenceville Hwy.,Lawrenceville, GA 30046
Celebration of Life:
July 29, 2023 2:00 pm - 3:00 pm
Wages & Sons Gwinnett Chapel
1031 Lawrenceville Hwy.
Lawrenceville, GA 30046
770-277-4550

Add to My Calendar
America/New_York
2023-07-29 14:00:00
2023-07-29 03:00:00
CarlJohannSegoCelebration of Life
Celebration of Life
1031 Lawrenceville Hwy.,Lawrenceville, GA 30046
Memories Timeline
Guestbook
---