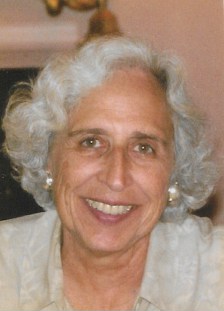 January 9, 1933 ~ May 17, 2020
Born in: Pittsburgh, Kansas
Resided in: Lawrenceville, Georgia
Lois Lane Allen was the epitome of a woman who loved her husband, her children, her grandchildren, her community, and her church. She was a lifelong educator who taught public elementary, middle, and high school over a 45-year period, only taking time away to spend with her young children. Lois passed away on Sunday, May 17, in her home in Lawrenceville where she and her husband lived independently. She was 87 years old.
Lois graduated from Southwest Missouri State College (now Missouri State University) in 1955. She had a job lined up to teach in California but met Woodrow Allen on March 6, 1955, and fell in love at first sight. She and Woody were married three months later on June 25 in Springfield, Missouri. Woody was in the Army stationed at Fort Smith, Arkansas, where they started their life together. Lois taught over the years in Arkansas, Missouri, California, and Georgia. She was Gwinnett County Middle School Teacher of the Year for the 1992-93 school year. Lois earned her Master of Education from the University of Georgia in 1986. She retired from the Gwinnett County School System in 2000 at age 67.
Lois and Woody were married for 64 years, 10 months, 3 weeks, and 1 day. Woody has this memorized in his head and in his heart. They have 3 children and 5 grandchildren. Kimberley Smith is a Project Manager for Perficient in Business Analytics and Big Data. Keith Allen retired as a Vice President from Coca-Cola and currently manages his own company principally investing in start-up/early stage businesses. Jennifer Cragin is a school teacher at Crews Middle School in Gwinnett County teaching 6th Grade Social Studies.
Lois and Woody decided to move from California back to Woody's home of Atlanta, Georgia, when pregnant with their first child in 1958. They've made their home in Georgia ever since. After moving to Gwinnett County in 1978, they became totally committed to supporting their church home at First United Methodist Church of Lawrenceville. Lois taught Sunday school, and she and Woody have been leaders in their adult Sunday school, The Joy Class. She served several times as a lay person delegate to the North Georgia United Methodist Conference.
In addition to being a church volunteer, Lois also devoted much of her time after retirement to volunteering for Gwinnett County Parks and Recreation Authority as the Chairperson. Under her leadership, Gwinnett Parks won the 2014 National Gold Medal Award for Excellence in Park and Recreation Management. In 2018, Lois was honored with the Gwinnett County Shining Star Award for her lifetime of outstanding service to the improvement of the quality of life and communities within Gwinnett County. She graciously accepted the award in honor of all of the award recipients. Lois has a dedicated bench at Tribble Mill Park and a new dedicated pavilion at Alexander Park. Another award presented to Lois for her community efforts was the Philadelphia Winn Chapter NSDAR of Lawrenceville 2012 Community Service Award for her stewardship of the Gwinnett County Parks and Recreation System. Starting with a handful of properties in 1987, the county can now boast of approximately 47 properties thanks, in part, to her diligence.
Lois was born January 9, 1933, in Pittsburg, Kansas. Her parents were Floyd and Bertha Holt. Lois's father was a Methodist minister which led her to be involved in church activities in her youth. Growing up with her three brothers and two sisters meant there was fun, encouragement, and guidance all the time.
In addition to her husband, Woody, she is survived by her daughter, Kim; Kim's partner, Steven Fulkerson; son, Keith; daughter, Jennifer; son-in-law, Mark Cragin; grandson, Elliott Smith; grandson, Alex Smith; granddaughter, Zoe Allen; grandson, James Cragin; and granddaughter, Emily Cragin. She is also survived by two siblings including a sister, Virginia Downing, and a brother, Stan Holt. She was predeceased by a sister, Jean Davis, and two brothers, Milford Holt and Roland Holt.
A Celebration of Life Service will be scheduled at a later date.
In lieu of flowers, the family suggests a contribution to First United Methodist Church of Lawrenceville or a charity or organization of your choice.
Arrangements by Wages & Sons Funeral Home, 1031 Lawrenceville Highway Lawrenceville, GA 30046. (770)277-4550. Online condolences may be expressed at www.wagesandsons.com
Memories Timeline
Guestbook
Sign the Guestbook, Light a Candle